Good morning!!!!
I'm at Gatwick Airport! We woke at 4am ready for my dear parents to drive us to the airport at 5am
we arrived at 6:15am, checked in, went through security and browsed the shops for a while. We entered the British Airways lounge 40 minutes ago, I've had a complimentary sausage and mustard baguette and a cup of tea, I'm now onto the orange juice! I may help myself to a complimentary pastry later! Our flight isn't unto 11:20am there is a expected delay of 20 minutes ( I've had worse!)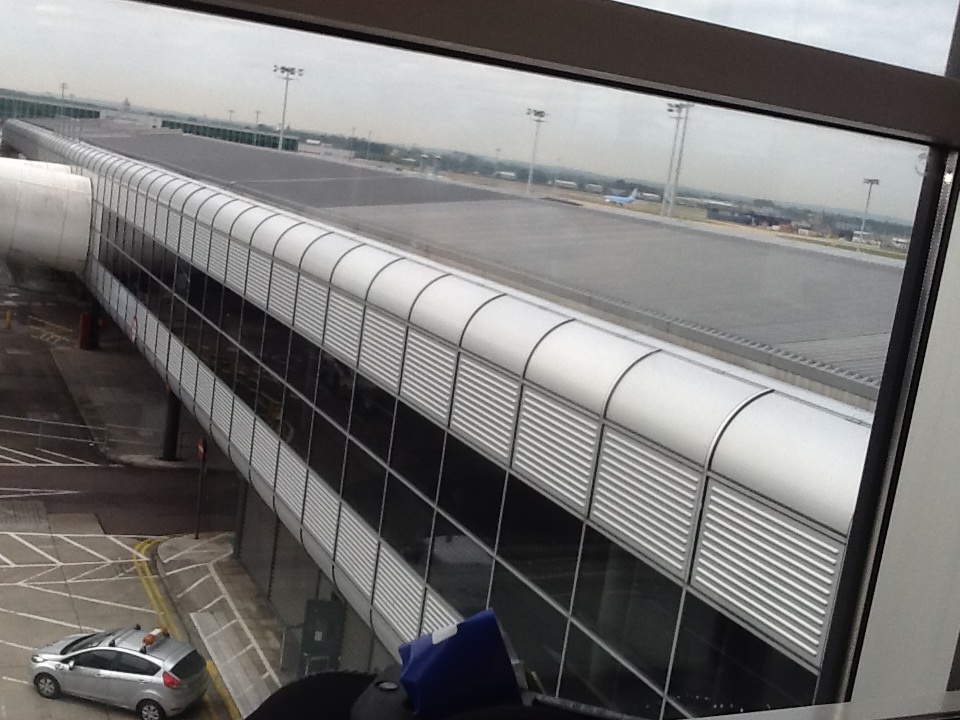 We've managed to get seats near the runway window! The runway is far right so we are directly over a service road but who cares!