Maleante Izquierdozo
Premium Member
Original Poster
Dear Mickey,

We have a lot in common, you and I. We share a birthday: November 18. My dad's nickname was Mickey. There's more.

When you purchased Lucasfilm you acquired the rights to some books I wrote. STAR WARS, the novelization of the very first film. SPLINTER OF THE MIND'S EYE, the first sequel novel. You owe me royalties on these books. You stopped paying them.

When you purchased 20th Century Fox, you eventually acquired the rights to other books I had written. The novelizations of ALIEN, ALIENS, and ALIEN 3. You've never paid royalties on any of these, or even issued royalty statements for them.

All these books are all still very much in print. They still earn money. For you. When one company buys another, they acquire its liabilities as well as its assets. You're certainly reaping the benefits of the assets. I'd very much like my miniscule (though it's not small to me) share.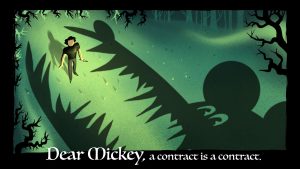 Alan Dean Foster and SFWA President Mary Robinette Kowal discuss the non-payment by Disney of several contracts for works including multiple Star Wars and Aliens novelizations.
www.sfwa.org