Well-Known Member
Original Poster
Thank @
raven24
for kicking my hiney into getting this TR done. I'm going to preface with while I love READING people's trip reports - I don't like WRITING trip reports...I'm just not good at it.
Also thanks to @
Disneyfalcon
for being the BEST TA ever!!
Photos are linked from Photobucket - so if you're seeing broken images that's why.
Now that we have that out of the way...
Who? 3 Disney sisters and "Mom"
Me (on the left): Heather, Disney-girl, DznyGrlSD, etc etc - Former Disney College Program (2003-2004) cast member and I've been going to Disney World since I was 3. I went to Disney Land once back in 1996 with my high school choir, but we didn't get to see/do much so I don't count that.
Edit - I'm the over-planner - I made spreadsheets for everyone on what we were doing when (dinner reservations, parade times, etc) Here's proof!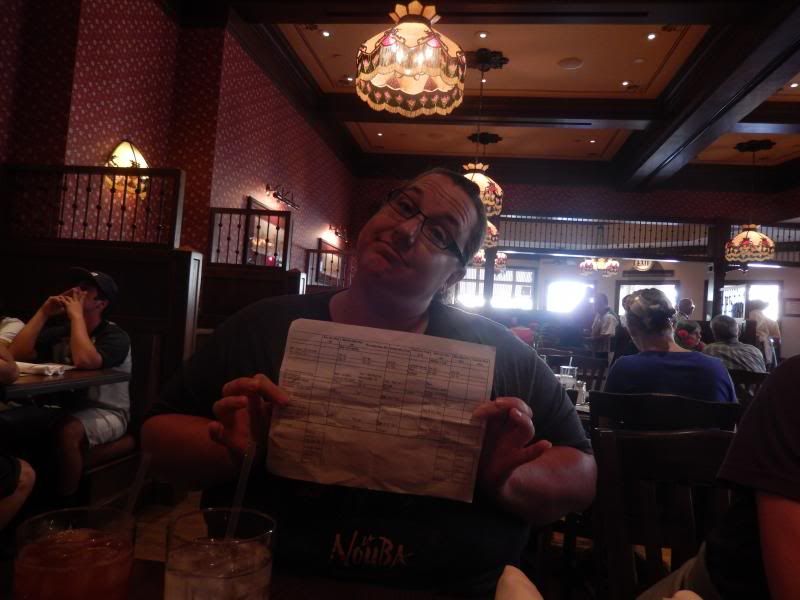 Marci (on the far right): Disney-sister #1 - Lives in Orlando and I met Marci at Pleasure Island when I was on the college program and we've been BFF ever since. She is also a former Disney Castmember (Dinoland operations) and has never been to Disney Land.
Debi (in pink): Disney-sister #2 - I met Debi through Marci and the 3 of us have been friends ever since. Debi hails from Pennsylvania and I forgive her for being an Eagles fan. Debi and I both consider Goofy our husband so we tend to "fight" over him when he's near
Mom (in purple): Debi's mom - she's 70 (yes 70!) and kept up with us every day. Wears purple EVERY day...drives Debi crazy!!
When? May 7th - 13th 2013
Room Type: Standard at the Anaheim Fairfiled Inn - Pirate room
Tickets: 5-Day Park Hopper Souvenir Ticket with Magic Morning
Dining: None
Non-Disney activity: LA/Hollywood Experience
Last edited: