Hello friends, and welcome to another K and J trip report!
We will be returning to Walt Disney World together after basically a year away…more on that later. This is my fourth trip report so I'm sure many of you know us by this point, so I'll keep the introductions brief…well, brief for me anyway.
Who: Me, Katie
And my husband, Jason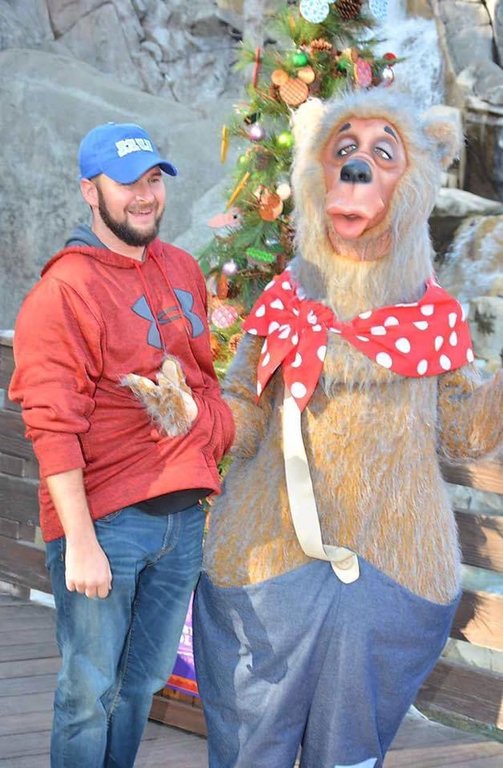 We both visited Walt Disney World as kids, but our love for the Disney parks truly blossomed when we went to Walt Disney World together for the first time, for our first wedding anniversary back in 2014. We had the best time and made so many cherished memories, and we loved it so much that we ended up booking our next WDW trip before we even checked out!
In total, we have been to Walt Disney World together 11 times, and Disneyland twice in the span of 6 years.
In December 2017, we finally took the plunge and became annual passholders at WDW, and that's when our trips started becoming more frequent – we average 3-4 Disney trips a year…with the exception of this year. As you may remember, I went on a
Disney cruise
with my mom, sister, and SIL back in February, and we spent one night at WDW, where I flew solo in Epcot for a couple hours. J and I had plans to do a WDW trip in April, and then COVID-19 happened. April became May, May became June, and then when our June trip was cancelled by Disney, we decided to cancel that trip altogether, and go to the beach in Palm Coast, FL instead. While in Palm Coast, we made a quick trip over to Disney Springs for a few hours. Aside from that time in Disney Springs, Jason and I have not been to Walt Disney World together in nearly a year. In fact, it will have been almost exactly a year when we return. I know we are so fortunate to be APs and be able to visit as often as we do, so I hate to feel like I'm complaining about my champagne problems, but I know many of you have felt the same way we have over the last few months. Being unable to be in our happy place, our home away from home, has been so hard for us, emotionally. We are so beyond ready to be back in Walt Disney World. Speaking of being back…
When: September 8th-13th
We had originally booked our trip for September 9th-13th, but then an Annual Passholder room discount came out in July, and we were able to add another night to our trip and still be paying less than what we were originally going to pay! Since we were going to be going down the Wednesday after Labor Day (the 9th), we were already planning to take the 8th off, since we didn't see the point in being off work the 7th, working the 8th, and then being off the rest of the week. We're excited to have a nice long weekend to get packed and prepared for the trip, rather than working all day the day prior, coming home and finishing last minute packing and preparation, and going to bed way too late the night before our trip.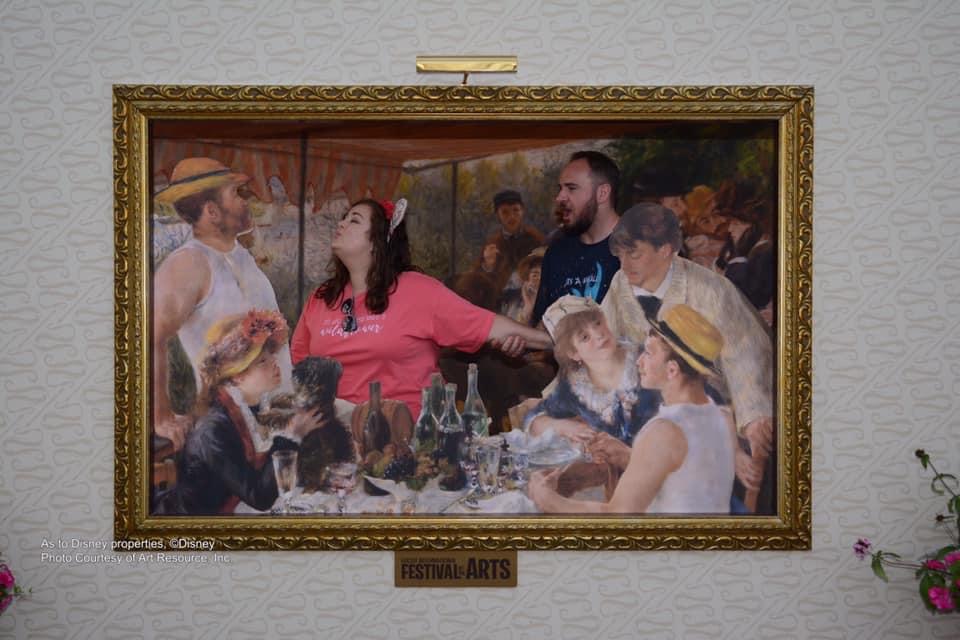 Where: Pop Century!
We have not stayed at Pop since March 2017, prior to the room renovations, so we are excited to be back. We have stayed in a renovated room at All Star Movies and loved it. I know a lot of people view the new theming as sterile, but we don't mind it. I view it as a clean, modern look, and we absolutely love all of the added storage and USB portals/outlets. I know many folks don't dig the "hardwood" floors and prefer carpet, but our entire house is hardwood and tile, so we're used to it.
Our last (and only, up to this point) experience at Pop was defined by what felt like hundreds of school groups and sports teams staying at the resort at the same time as us, so we don't exactly look back on our time at Pop with the fondest of memories. It's not that there was anything wrong with the resort, it can just get frustrating to be surrounded by tons and tons of teenagers any time you go to ride a bus to the parks or eat in the resort food court. None of them were poorly behaved, as far as I can remember (at least not as poorly behaved as the cheerleaders when we stayed at CBR during a cheer competition, but that's another story for another day)…there were just so many of them, everywhere, all the time…We are excited to make new, hopefully fonder memories at Pop. Jason is very excited about the Skyliner. I….am anxious. If you read my
Disneyland trip report
from this past December, you may remember that I have a pretty intense fear of heights. I told J that I would try the Skyliner at least once, since it's important to him. If I absolutely can't stand it, we'll have our car with us, so we can drive to Epcot and Hollywood Studios.
Why: We love visiting Walt Disney World in the Fall (and the Spring, and the Holidays, and…). Typically, September/October trips mean Mickey's Not So Scary Halloween Party and the Epcot Food and Wine Festival. While we are totally bummed that MNSSHP is cancelled, we understand why. There will always be other years. As far as Food and Wine…we are actually looking forward to the new, scaled-down version of the festival. I have always felt the usual 30+ booths to be overwhelming, especially if you're only at Epcot for one day. We've already made a big list of things we want to enjoy at Food and Wine, and I know we won't be disappointed!
So there's my "brief" summary of the trip…look forward to more detailed plans coming soon!
Up next: Daily plans
Last edited: