Hi everyone!
I am super behind on my trip reports (sorry).....I have two trips to write about so better get started with one
Who?
The usual suspects - My Mom (Mary) and myself (Megan)
When?
September 30- October 3
Where?
The Grand Floridian
We wanted to stay somewhere where we could walk to the Magic Kingdom!
Why?
The 50th Anniversary ! We honestly did not know if we were going to be able to go on this trip up until 1 week before. We had canceled our August trip due to COVID numbers so I watched closely and waited for permission from work to go. I finally got the green light to go after the numbers down there dropped quite a bit!
September 30, 2021
We got up at 3:15 am, got ready, and headed to the airport. Check in and security were easy and we made it to our gate with plenty of time to spare.
We did not think we would be able to eat anything because the restaurants have not been opening at the airport very early but thankfully one did and we were able to grab some bagels!
We boarded the plane on time
Magic Bands!
We always play with these things our earplanes come in and always get into a fit of hysteria over them *I'm sure it's the 3 am wakeup calls
Our flight was super easy and we were 30 minutes early!
Loved the fonorail wrap!!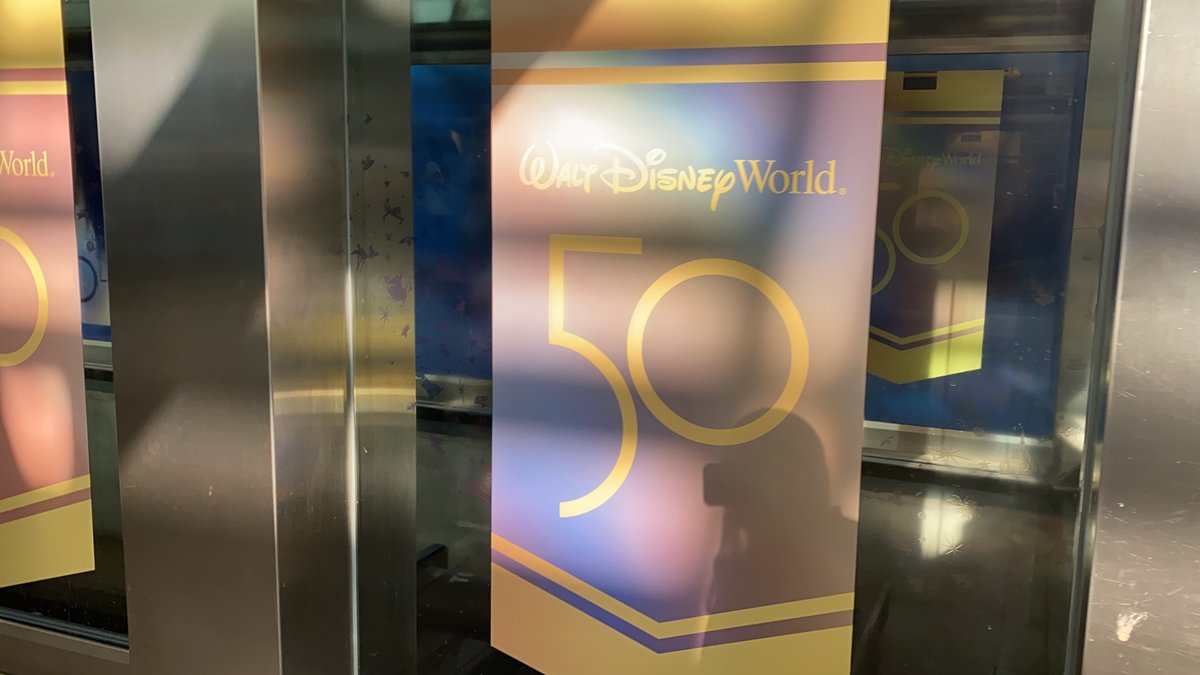 Next up: more traveling