Well-Known Member
Original Poster
After many years of searching, I have found photos of the interior of club disney. Club disney was an ill-fated Eisner project that was a group of indoor kids playzones. Club disney is so ill-fated that less people know about it's existence then for disneyquest. Club disney failed due to high admission fees, at the time it was $8 for both child and adult, one can imagine how much that is with inflation. The other reasons for closure include not a lot for adults to do, failing net profit returns, and a change of strategy at the corporate level. Club disney had many themed playzones, sadly, only photos of a few of these playzones I was able to find, but any photos are better then no photos.
The logo for club disney. The one that opened in February 1997 was the very first one, which was located in Thousand Oaks California.
These photos are from the opening day of one of the locations.
The signage for one of the locations
I am assuming that this is the check in desk for club disney.
These photos are of the cafe area, a press release goes into detail:
"In the cafe area, Mickey and Minnie images decorate the walls of a room with blond wood tables, chairs, and floors. Dinkel once again worked to avoid an institutional feel in the lighting by using ribbon tracks with 250W MR-16s for extra sparkle. "The room is kept to 35fc," she says, pointing out that some of the MR-16s are on flexible stems to aim at the murals. The MR-16 ribbon motif reappears in the gift shop, where large cut-outs of the sun, moon, and stars are arranged like constellations on the ceiling. Track lighting highlights the walls and window displays."

These photos are of the circus area.
"A circus area, intended for kids from four to six years old, has a mini-carousel accented with low-voltage rim lights. Strings of lightbulbs covered with Lumisphere plastic globes in pink, purple, yellow, and blue create the illusion of a bigtop. On an upper level is a low-ceiling area meant for kids to climb around, so for safety Dinkel built fiber-optic lighting from Fiberstars into the scenic elements. "This way no one can hit their head on the instruments, and there is nothing that can get too hot," she says."
The green square with the nature print on it may be the winnie the pooh area or tarzan area.
"On a recent afternoon, the "Tarzan" activity center from Disney's current animated feature was the most popular place in the club, with children lined up to swing on a "vine" like Tarzan and play the jungle drums."
This area seems to be the hub area, where kids await instructions for the next activity.
One of the activities when club disney opened was a winnie-the pooh exercise area.
"That's why it has designed a number of separate admission programs to lure visitors to the club on weekdays: educational field trips for school groups; themed birthday parties with invitations, entertainers and cake included; and multi-session workshops like Poohrobics, a 10-week parent and child stretching and exercise program led by the beloved, befuddled honey bear."
It seems like later on this activity was replaced by a more fitting hurcules themed exercise area. One of the activities, as seen above was throwing thunderbolts into a pot.
Some activities not shown are the computers, the special birthday rooms, some of the rotating activities like poohrobics and tarzan, and the dress up show.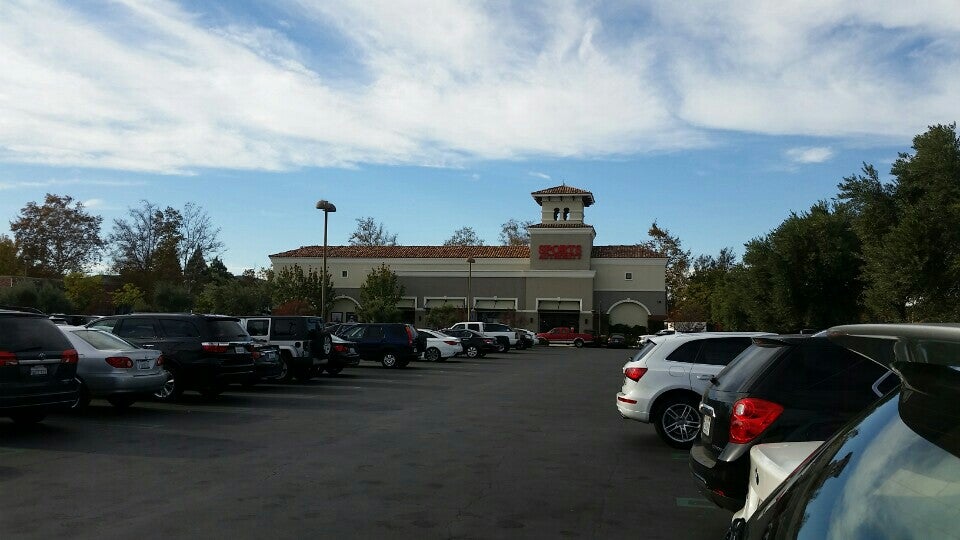 The club disney in Thousand Oaks became a sports authority.
I have no clue what it is after sports authority closed.
Edit: it seems to be a nike or a bed, bath and beyond now. If anyone who has been to the Pomanade and would like to share what the location is now, feel free to do so. If anyone has any stories to share about these unique locations, feel free to do that as well.
Last edited: