Who, Son, Daughter-in-law, Daughter, two grandsons and myself. When, February 6-10th. Where, Pop. Our home away from home. This is a pic of the room from my trip Nov. 2020.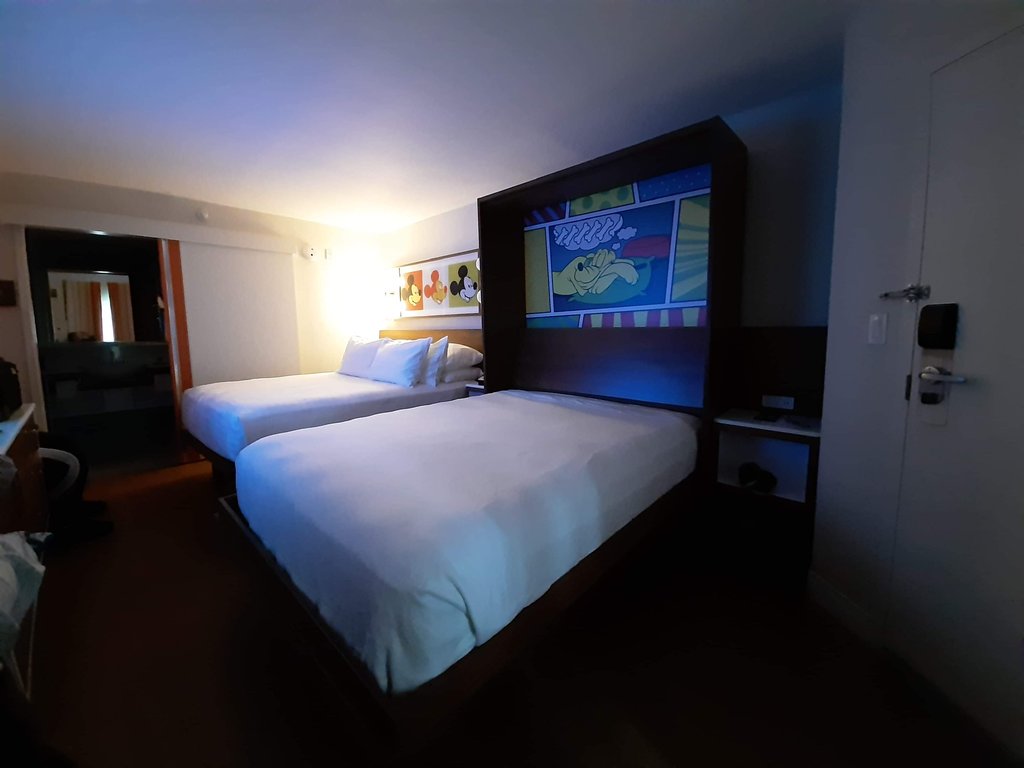 My very first visit was 2000 when my husband and I took our three children who were 11, 9 and 8 at the time. We stayed off property, went to MK one day and a half day at AK. It was a very short stay and I knew nothing of how to do a Disney vacation at that time.
Skip ahead to 2008, my next visit to the world which was a very different trip. We stayed on property at All Star Movies, 5 nights 4 days. We went to all four parks, one a day. Since 2008, I've been 11 times. My last trip was November 2020 which was probably the most laid back relaxing trip of them all. The pic below is my baby sister (R) and myself during that trip
.
This is the first trip for my two youngest grandsons (J and T) who will both still be 3 during the trip.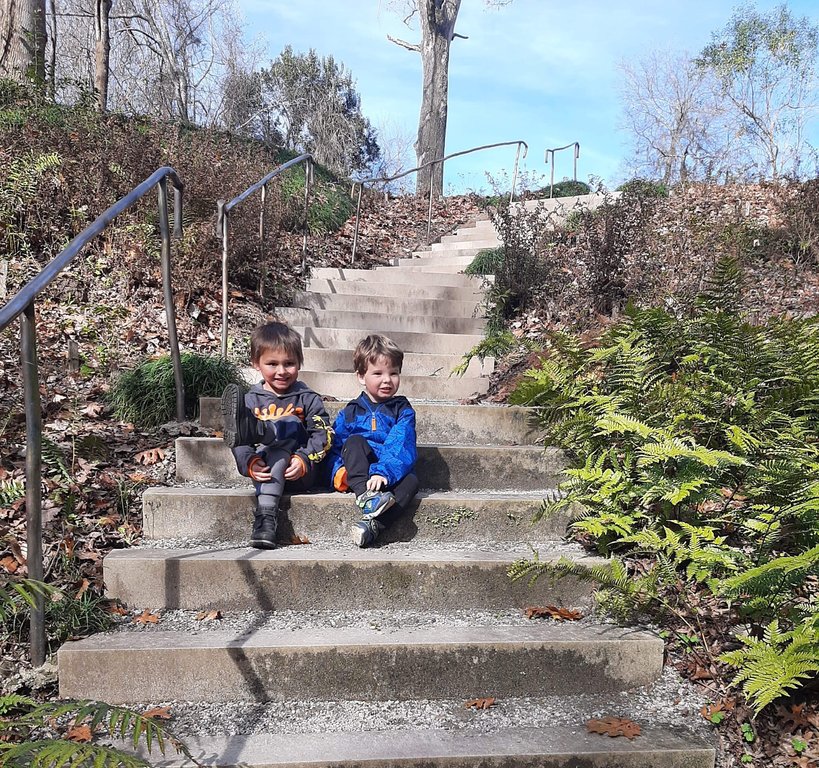 This trip is a birthday trip for J who will turn 4 in February and his mommy who has her birthday in February too. My daughter(C) and daughter-in-law(V) haven't been since November 2016 and are having serious withdrawals lol. And it was Spring of that year when my son(S) had his last Trip. With a little of the background stuff out of the way....We are all so excited for this one! We just booked two days ago, ordered our special magic bands just because. Yes I know we don't need them, but we love them. Made our park reservations, reservations for a rental vehicle. Requested time off from the job, haven't gotten approval yet so I'm a little nervous about that, but it will be fine I'm sure. Now just need to pack!
28 days and counting!
Plans: S and V will pick up rental on the day before. We will leave from my home, at 4 am on the 6th. It's about a 6.5 hour drive, so with a couple of rest area stops we hope to be there by 11. We will do online check in but since we will arrive before check in time we plan to board the Skyliner and head over to Epcot.
Day 2 we will do AK and plan to arrive at the park about thirty minutes prior to opening. I'm the only one of us who has done FOP so we will head there first and ride using ride swap as neither of our boys will be tall enough to ride. Probably Navi River after that. More planning to follow at later date I'm sure. I like to have a general plan and the monitor and adjust as needed.
Day 3 is MK! We may head to 7DMT first. With the shorter park days during this time of year, I hate to waste time returning to the resort mid day for rest but with two littles, I think it will probably be a good idea.
Day 4 is HS. I will of course be awake and trying for a boarding group for ROTR at 7, the rest of the days plans will kind of be depending on how lucky we are with that.
Day 5 is our travel home day. We try to leave by 9 and arrive back home by 4.
So that's it for now.