Hi Friends!
We're back and I am feeling that post-trip sadness HARD
What better way to fix that then to relive our insanely fun week??
First off - The title. We had originally planned this trip for 5 but had a late addition. Brittney, Jeremy's girlfriend, was able to get out of work and book airfare the day we left (for what she paid she could have gone 3x times but hey not my money) She was also able to get a park ticket and reservations for the same parks we already had planned. Adding her last minute caused me a little stress with MDE on the first day but overall she was a welcomed addition. And then there were 6!
Who:
Left to right - Brittney, Jeremy, Ciara(ME), Taylor, Billy (my husband) and Kayla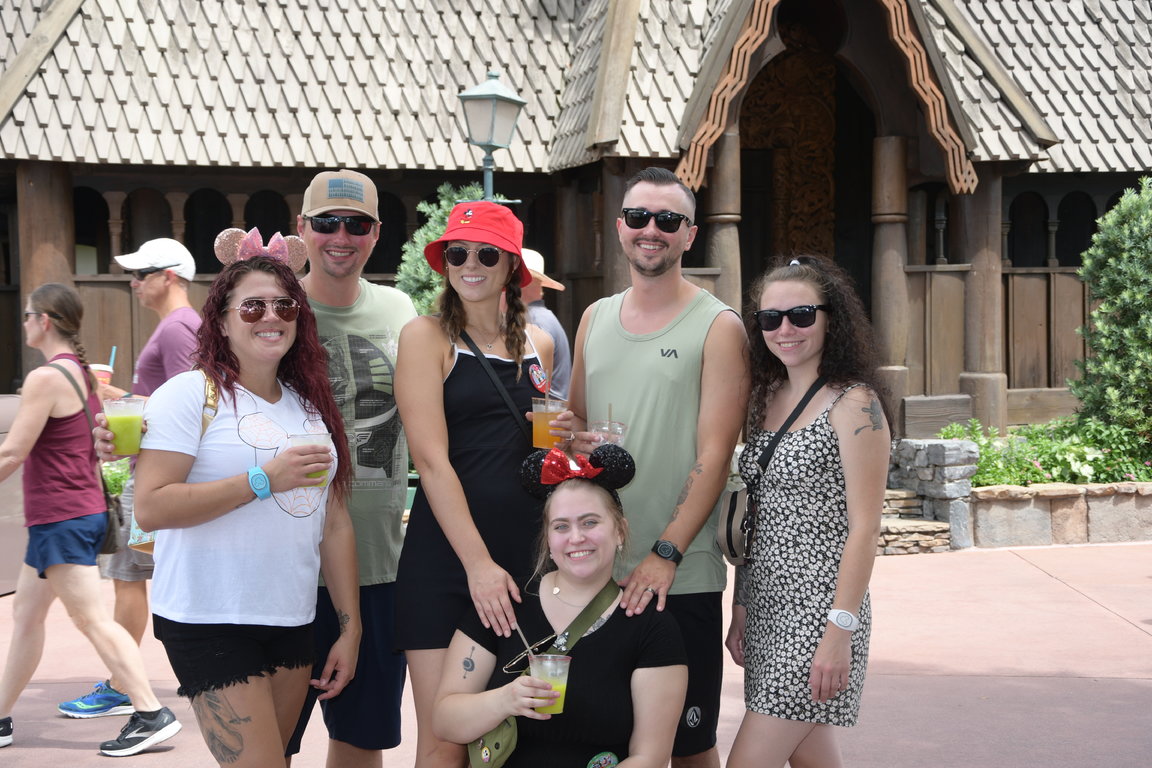 Taylor is my best friend and we joke she is like our child LOL
When:
September 17th-24th 2022
Where:
POP Century
Why:
Mostly to celebrate Billy and I's 1 year wedding anniversary - With friends and family who were there for our special day
But it was also Brittney, Jeremy, Taylor and Kayla's first time to WDW.
We had an incredible week in Orlando filled with lots of rides, eating and drinking around epcot, rain.... some more rain and a VERY long day at universal studios.
Let get into it!
Last edited: