Hi Friends!! Here I go again....with the sincere intent of not taking anywhere near as long as I did with the last one. To help with that I was going through my pics & seeing what I could eliminate & what really wouldn't be important to this. The sad thing is I took really good notes for this trip but in the interest of this TR not taking me 6 months to finish I may cut back a little on photos or commentary. Alright, enough said. Let me get moving with this!!
WHO:
Yes, it's going to be one of my more confusing TR's b/c there were 9 of us!! Sorry, I know I did that to you a few years back too!! The good news is you have met all of us except 1 before so hopefully it will be a bit easier this time around!!
There's my sister C & her husband, D. Their daughters are A(birthday button) & E(to my left). I assume you all remember R? And of course, you know E & J!! One of our nephews, JC(in the red) wanted to join us on the trip. We had the room so his mom(my sister) told him she would buy his airfare for his birthday but he was on his own for park tickets and spending money. He agreed & was added on to the trip!!
Here's a more typical family picture that you're used to seeing from us
WHERE:
Saratoga Springs Treehouse Villa
WHEN:
Tuesday, July 13th-Tuesday, July 20th for E, J, R, JC & myself
D, C, E, & A got there a week before us & stayed off property at their timeshare. They met us on the 13th & returned home on the 20th with us.
REASON FOR THE TITLE:
You'll see......
I dropped everyone off & parked the car. We met up at Penn Brewery for lunch.
R had gone to Hudson News for something & was irritated that they had to give him his change back in all nickels. They blamed it on the coin shortage.
I got grilled cheese with sauerkraut as my side. JC got grilled cheese but he added bacon to it. He said it was excellent!!
J got pretzel sticks & E got a salad. Not sure what R got & I didn't take a picture.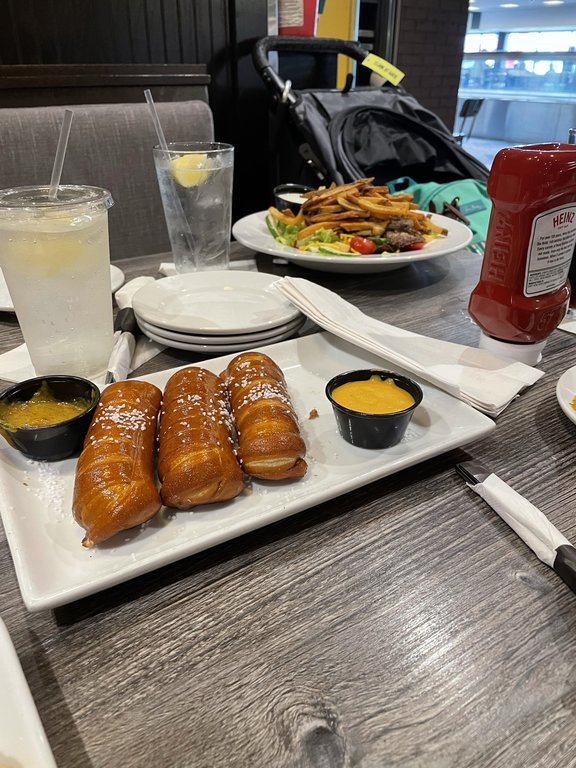 We all(the adults, that is) had some beers!!
JC(since his flight was booked later than ours) was on his own reservation. He lucked out by getting an A boarding group!!
R went with E & J for family boarding.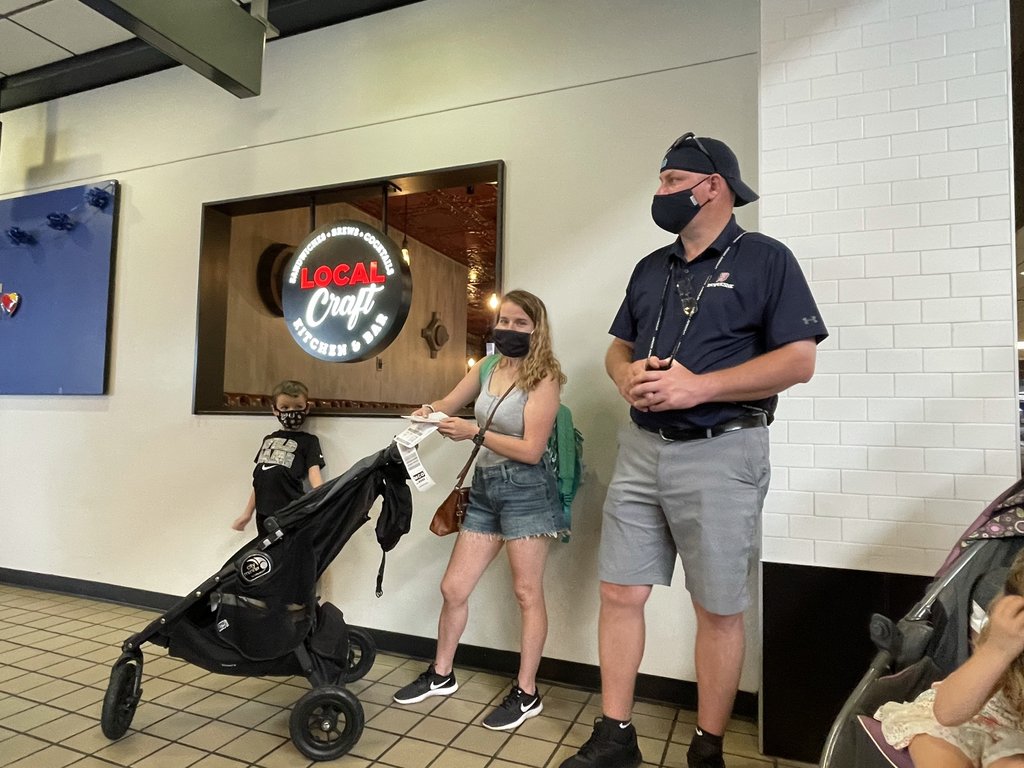 While I had to wait for B42.