Well-Known Member
Original Poster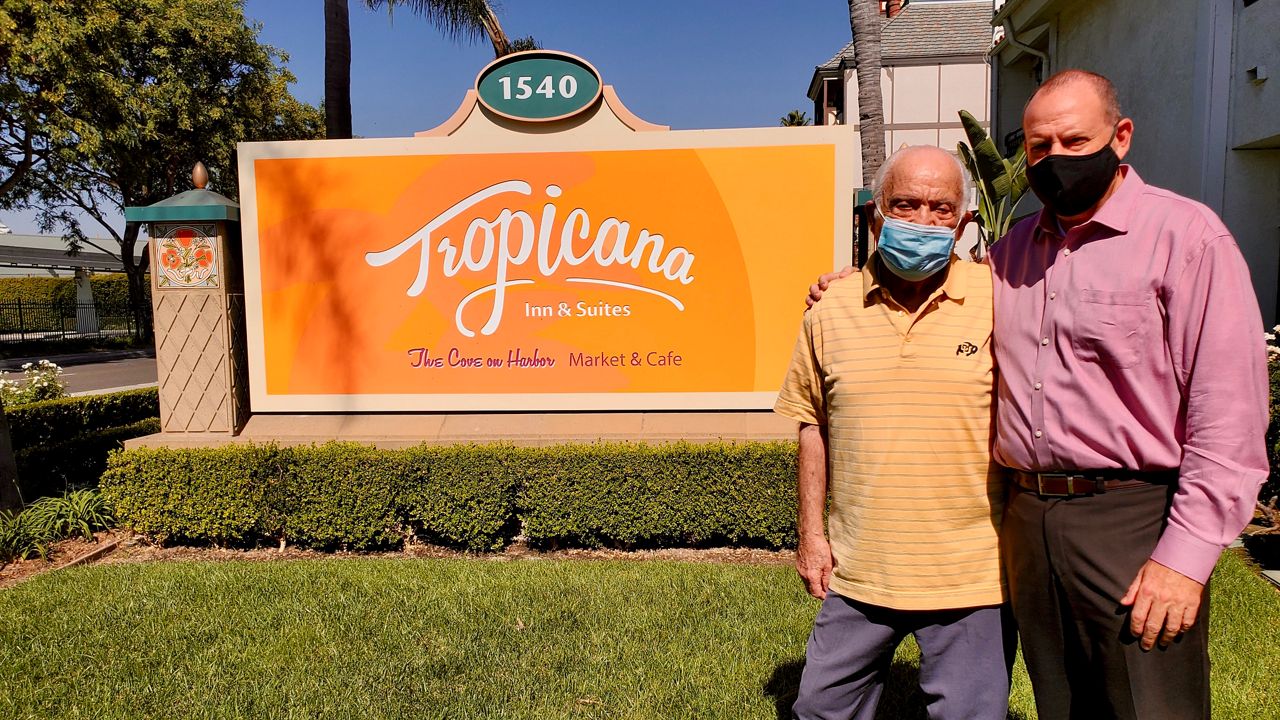 Businesses worry about going under if Disney remains closed
spectrumnews1.com
>>
For Badalian, the 95-year-old owner of Tropicana and Camelot, this is the most challenging situation he has ever faced. He and his family survived the Turkish-Armenian war in 1920. He was separated from his parents for two years during that time. He was a refugee first in Russia and then Germany before settling in America.
Through hard work, he was able to save enough money and bought a motel on Harbor Boulevard, just when Disneyland opened.
"March 15, 1959," Badalian said with his eyes lit up above the light blue medical masks. "When I first came here, I remember there were still eucalyptus trees and a fenced gate on the street. There were no Matterhorn or monorail at Disneyland. It wasn't built out like this. I've seen this place change. This is where I raised my kids."
But this pandemic is unlike anything he has seen, Badalian said. It has "wiped everything out."
He said he is most concerned for his employees, some of whom have been with him for more than 25 years. Under the company's pension plan, each employee has to work 1,000 hours to qualify for this year. He is unsure if his employees will be eligible.
"That's why we opened a couple days ago. We'll see what happens," he said.
But with Disneyland remaining closed, what he misses most is seeing families and visitors staying on his property. Before the pandemic, every day he would walk the grounds and greet guests and visitors and talk and shake their hands.
These days, he doesn't go on many walks. It brings him down, Eisenman said.
"There were days when I would see him walk and then just stop and break down and cry," Eisenman said.
Asked what's going to happen to his business in the future if Disneyland remains closed, Badalian shrugged his shoulders.
"What's going to happen to all of us?" he said. "Who knows? I just hope to live through this."<<