Hi all!
I'm just back from another
crazy
great family adventure!!
This time the trip wasn't just for fun but to help my son Seth move to Orlando!
Yep, he and his partner decided they had enough of New York and chose to move almost as far south as possible.
Jake was a Special Effects Artist but decided to answer the call from Disney and got a job in the College Program that he hopes will swing to a permanent position. Seth works as a Game Development Artist and as he works remotely, was ready and able to get out of Dodge, I mean NY!
The travelers include me and Seth. (Gary wasn't up for the trip).
Oh, and I almost forgot, Satan the Cat, otherwise actually known as Athens.
Tell me he doesn't look like a Satan.
This cat and his antics during the move increased our stress from probably a 5 to an 8.5.
I left Pittsburgh May 17th to drive a Budget Cargo Van to Brooklyn.
To me the most obvious question would be, "why are you driving a big honkin van an extra 400 miles?" Well that's because no one in NY would promise me this size of a van. I was told it could be bigger, and that's a big ole hell no. So off I went.
The first part of this trip report is the crazy of the move and you are welcome to scroll past to "skip to the good part". But, if you want to get a few laughs hang around during the first part. It was so much fun I would like to do it again next week!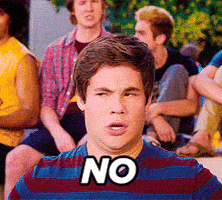 And before I end this post I would like to thank
@cgersic
and
@Zipadeelady
for all of their Orlando move advice, and
@Darstarr
for her multiple offers of help on the NY end. (I couldn't take her up on them because she would have seen in person not just via txt what a hot mess my life is)!
@Tuvalu
and
@riverside
offered moral support and some helpful travel hints during the trip!
Last edited: