This past October, my boyfriend and I brought both our families together for the first time...and what a better place to do that than at Disney World!
A few cast members made this trip extra special! Both sets of families have been to the World over 30 times, and these few Cast Members definitely fall into the category of "best we have ever had".
A
janitor at DHS
I regretfully did not get his name. He had put a rubber band around the tip of his broom and would dip the tip into his little waste bucket. Then he began to draw characters with the water that on the tip of his broom. He was amazing and I adored that Disney gave their Cast Members such freedom. He is just another example of the little things at Disney that make it the best year after year.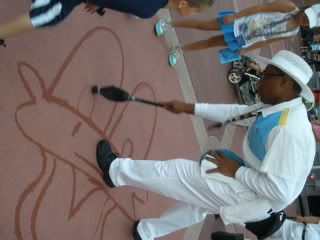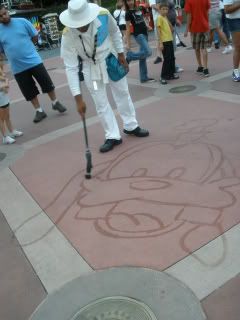 I sure hope these Cast Members see this. I just want them to see how the little things they do, the little extra mile they take really can make a wonderful vacation into a perfect vacation. Something they do, even if subconsciously, can be remembered forever.