Well-Known Member
Original Poster
Tonight is the Candlelight Processional at Disneyland, a tradition that Walt Disney started in 1958 to thank the local business community for their support of Disneyland throughout the year. Each year hundreds of local choirs process across the entire park before filing in front of the Main Street Station to form a living Christmas tree, a fancy orchestra takes center stage, and a celebrity narrator tells the traditional Biblical story of Christmas and the birth of Jesus Christ. Add in the usual Disneyland sparkle and magic and it's a very special night.
This year's narrator is Lin-Manual Miranda, an actor made famous by the wildly successful Broadway musical "Hamilton". We can discuss the weekend's shows and spectacle here in this thread! But in the meantime a few historical photos of Disneyland's Candlelight Procession through the decades...
From Life Magazine circa 1959
By the 1970's it had become a high spot on the Orange County social calendar...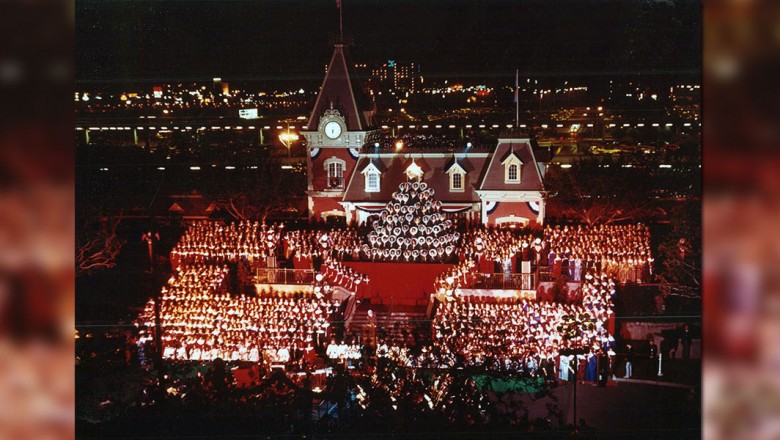 In recent years it's become an event highlighting the latest A List celebrity from Disney's stable of hot movies. 2018's narrator was Chris Pratt.
You know the Christmas season has begun when Disneyland hosts the Candlelight Processional!